English Muffin Moons
Phases of the moon, intaglio printed with the seals of peanut butter jars as printing plates, inspired by my childrens' uneaten English Muffins.

Thoughts on Love
These little intaglio prints explore being in a relationship with someone that is no longer there. What does the love that is left behind look like? The cardboard wafers removed from the tops of tissue boxes were used as plates.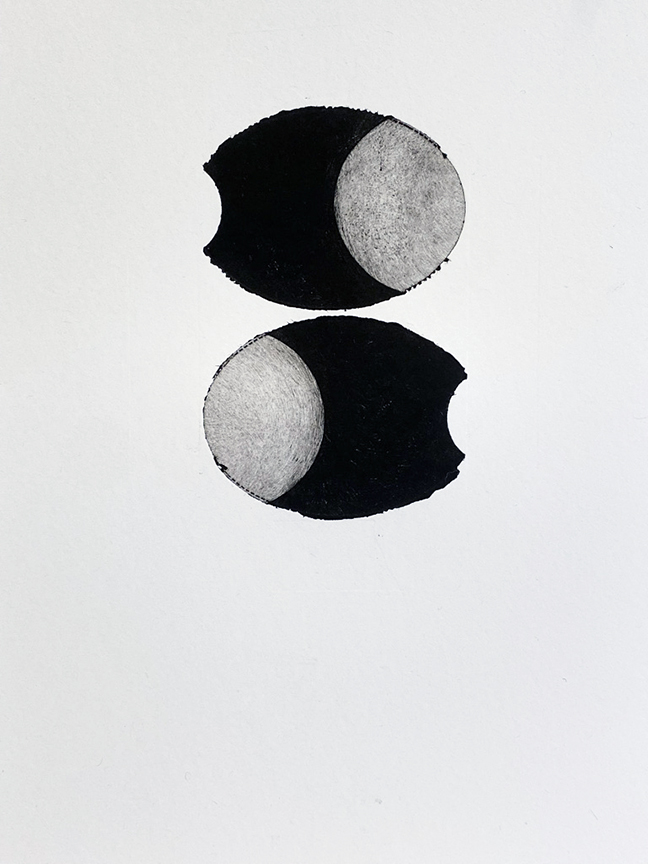 I am Home
These woodblock prints (22×30″) are an ongoing series about the paradox of motherhood. As a mother to three young children I have a great sense of pride in knowing that I am the embodiment of safety, nourishment, and security for them – the first face they look for in the morning and the hug that heals all wounds. At the same time I often find myself overwhelmed by the physicality of having them climbing on and clinging to my body all day. Inspired by the rocky coast of Southern Maine – where I often explore with my children – I look at the boulders covered in barnacles, seaweed, and snails and wonder, do they feel the same pride to have been chosen as the homes to protect these precious beings or do they some days miss the feeling of the waves crashing against their surface unobscured?
I find the process of carving a woodblock a meditative experience, as much art therapy as art making. The ability to be able to work in small pockets of available time lends itself to my specific phase of life and the materiality of wood often adds an element of unexpected mark making that I try to embrace as a reminder of the letting go that comes hand in hand with mothering.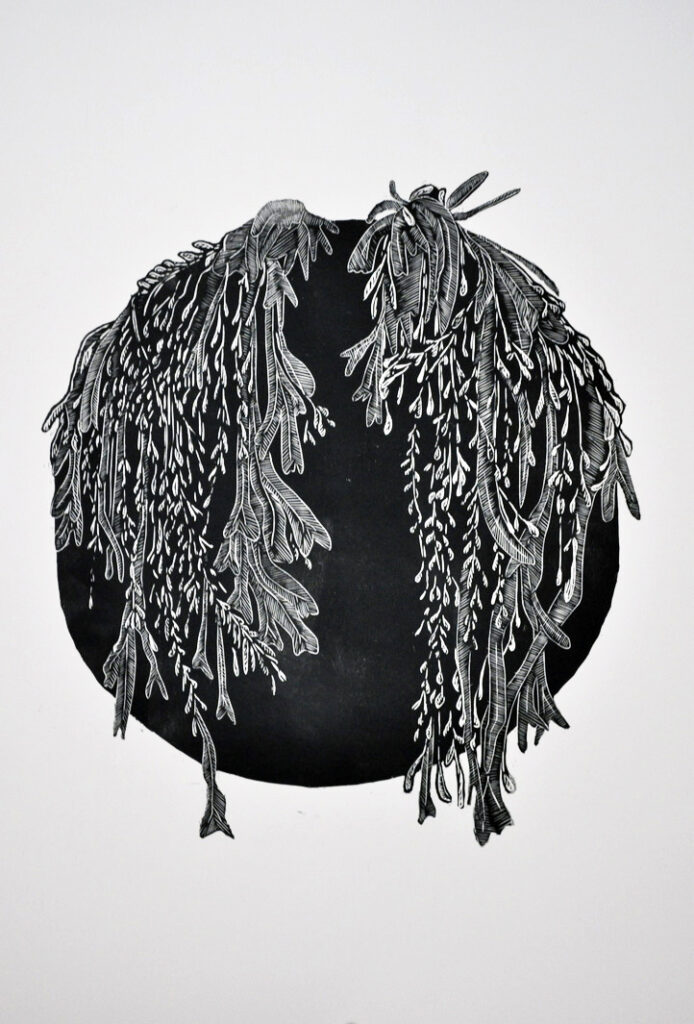 Chlorophyl Printing
Experiments in sun printing with leaves and inherent chlorophyl.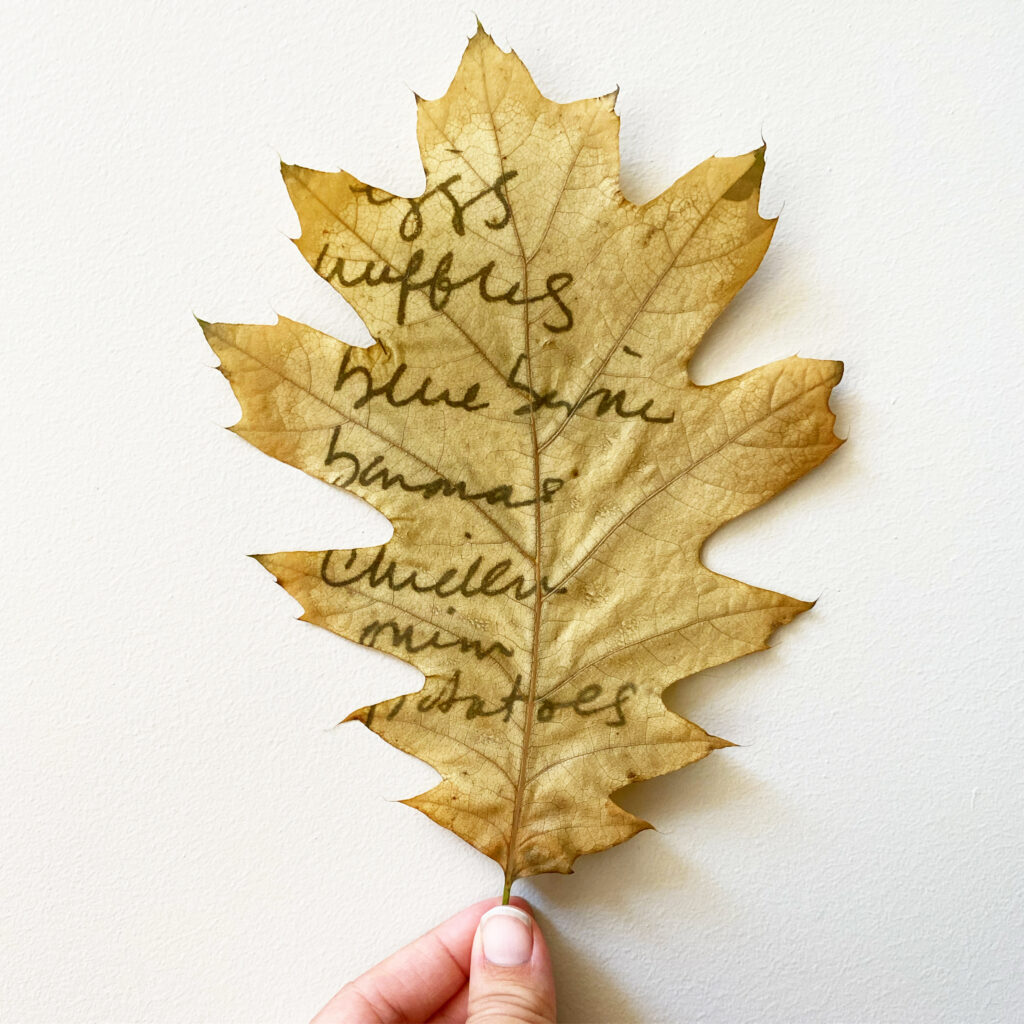 Box Prints
Experiments in intaglio printing with household packaging. Favorites so far are raisin boxes, soap boxes, and crayola packaging.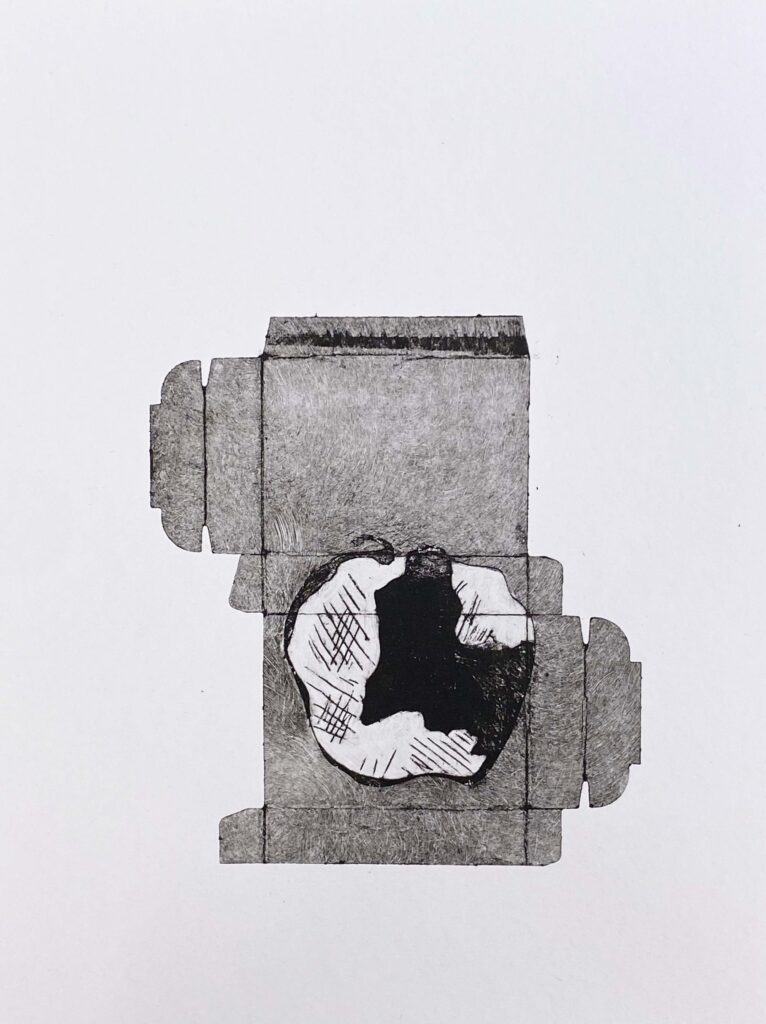 Spectra, woodblock print 3feet x 8feet. 2020. More here.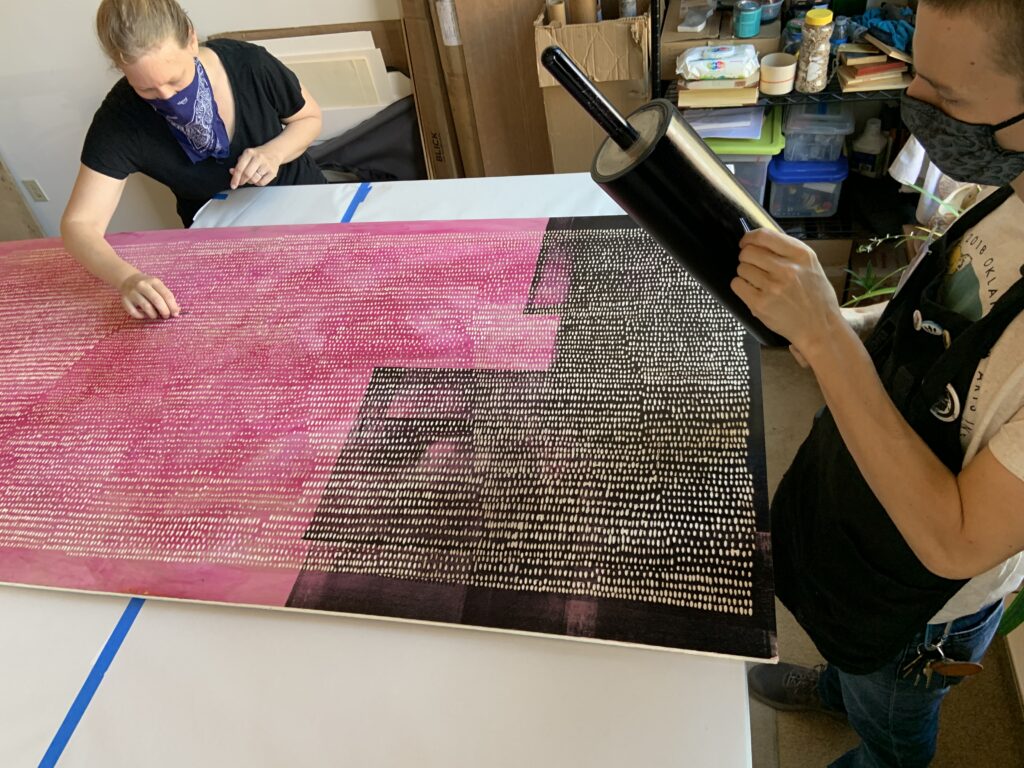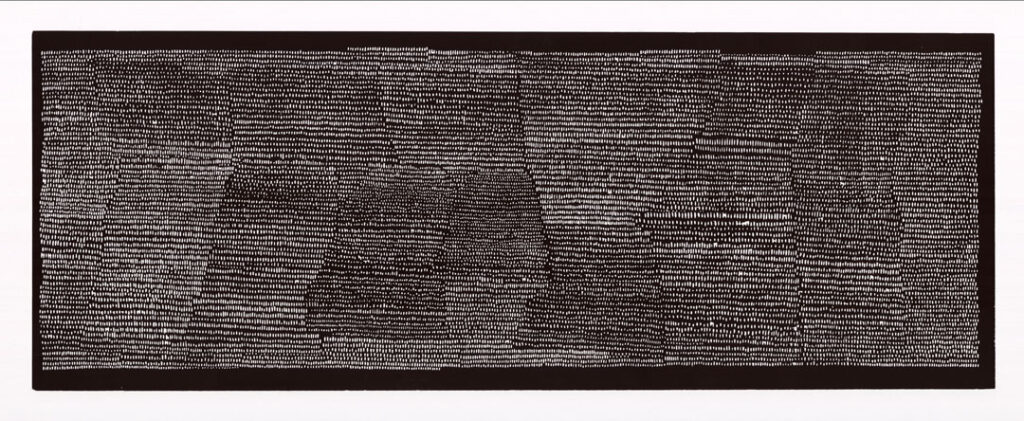 Snacktime Cyanotypes, collaborations with my children. 2020
Motherhood Prints, Linocut, 2019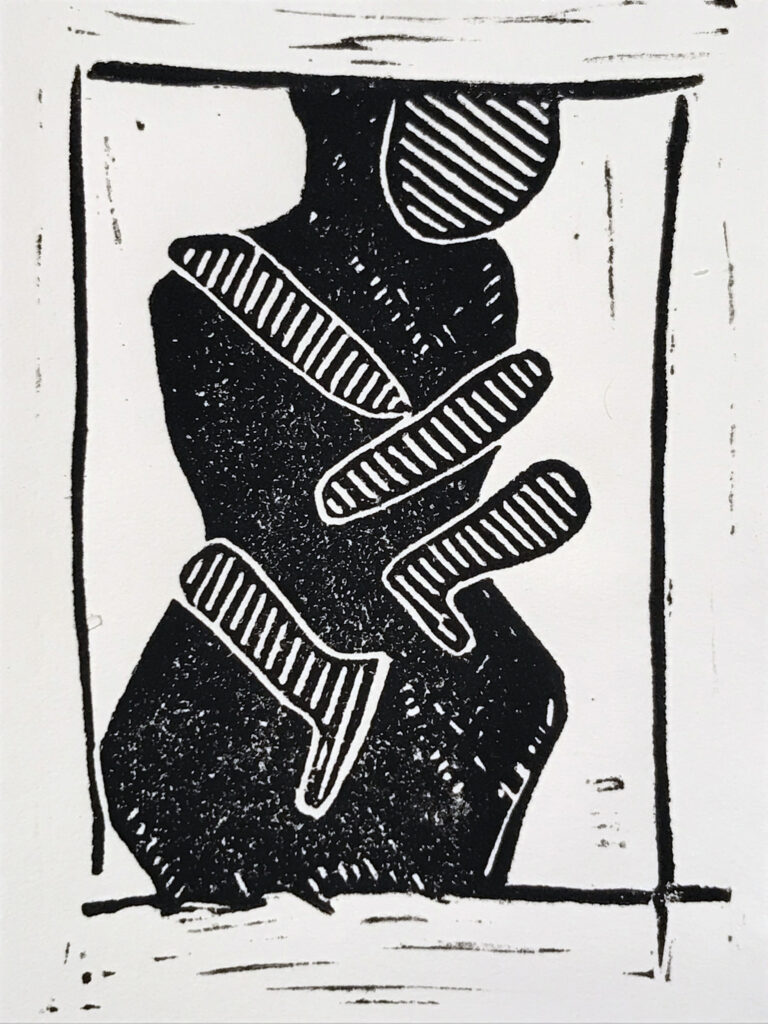 Collographs part of Ransom at Chases Garage, 2018. More here.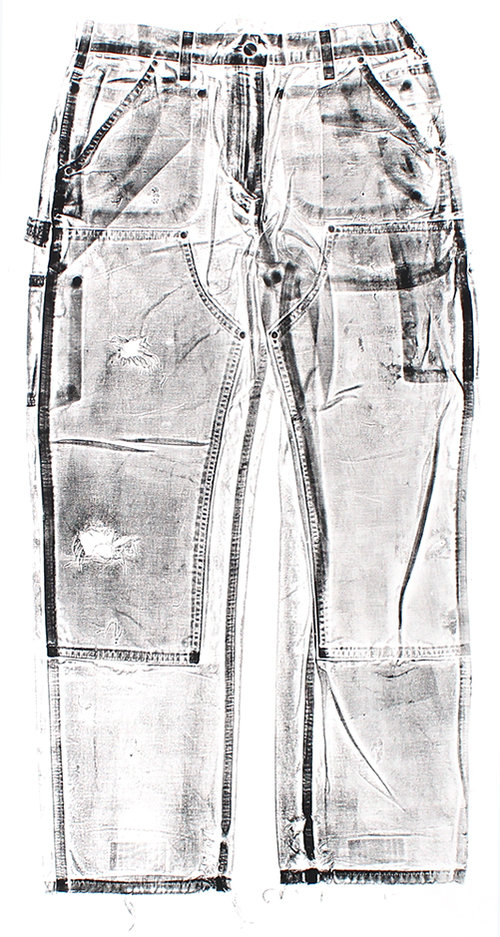 "Sack of Sugar" woodblock print 48″ x 30″ printed with Big Ink at
3S in Portsmouth NH